Mopar provides authentic OEM parts for your Chrysler, Dodge, Jeep, Ram, FIAT or SRT vehicle. We also offer OEM accessories and performance parts for your vehicle to make sure it's customized to your heart's desire.
Mitch Garris Parts Manager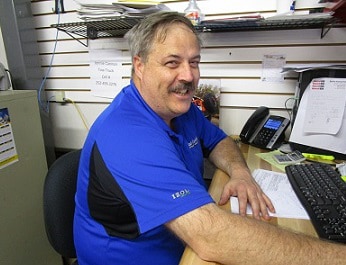 Jeff Merritt Parts Advisor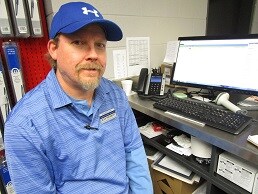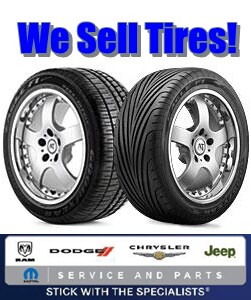 With a comprehensive inventory of 
Chrysler, Dodge

, 

Jeep, Ram, & FIAT
 parts and accessories in stock,
Washington
Chrysler Dodge Jeep Ram
FIAT
is prepared to answer all your parts inquiries. Should we not carry a part that you request, we can most likely order that component and receive it within a timely manner. Contact our knowledgeable staff today with your questions!
Car Parts in Washington - Auto Parts in Washington | Serving Washington, Bath, Belhaven, Pantego, Swan Quarter, & New Bern.

Washington Chrysler Dodge Jeep Ram FIAT is an excellent choice for buying Chrysler, Jeep and Dodge car parts in Washington. Our Chrysler, Jeep, FIAT and Dodge auto parts experts are professionally trained and ready to assist you. They will help you determine exactly what car part your vehicle needs. We assure you that it will be a perfect fit for your car, truck, van or SUV. The Washington Chrysler Dodge Jeep Ram FIAT parts department has a high first-fill rate so your downtime will be minimized. You'll get the right part, and you'll get it quickly.
Remember visit our car parts and accessories specials page to see what discounts we're currently offering. No time to stop by our Washington Chrysler, Jeep FIAT and Dodge dealership? If you know the car part you need, you can order it online. Simply fill out our online parts request form.
What is the Process of Ordering Parts?
If you already know the name or number of your desired part, please fill out our contact form at the top right of this page to place an order. Our staff will check availability of the part and get back to you with pricing, via your preferred method of contact. Once confirmed, we'll order the part and can either ship it to you, or hold it until you pick it up in our store.
Quality is Our Guarantee
Because we only stock OEM replacement parts and accessories, you can be sure that manufacturer specific quality will be maintained.